The Importance of N95 Masks in the Face of COVID-19 US Surge
Just when you thought it was over, COVID-19 comes back with a vengeance in the United States. With the new Omicron BA.2 variants, health officials are yet again scrambling to get a handle on the situation and contain the spread of the virus.
Yesterday, Forbes reported U.S. Covid Hospitalizations Surged 29% In Two Weeks as cases continue to spike. The article, (originally published as a New York Times analysis) goes on to say that "forty-seven states reported increased Covid-19 hospitalizations, with the largest increases recorded in Wyoming, where hospitalizations increased by 141%, in New Mexico, where they increased by 114%, and Louisiana, where they increased by 94%."
With numbers like these, it's more important than ever to take precautions and do everything you can to protect yourself and your loved ones from the virus. And one of the best ways to do that is by wearing a high-quality N95 mask or KN95 mask.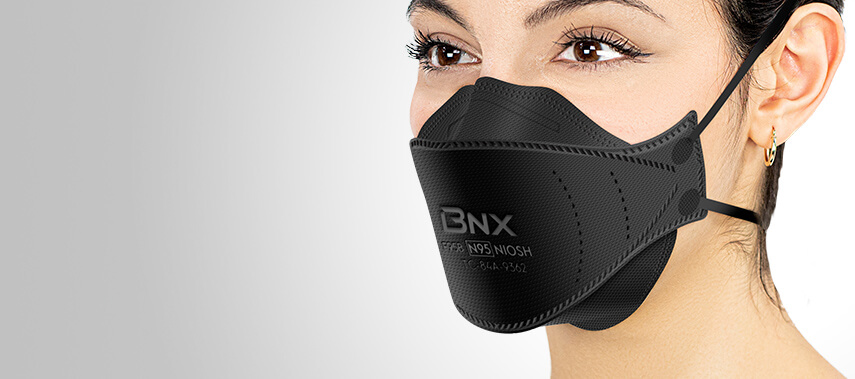 An N95 mask is a type of respirator that filters out harmful particles in the air. N95 masks are also often used in construction, manufacturing medical and other industries and settings where it is necessary to protect against dust and other airborne particles.
Covid-19 is a respiratory illness, which means it can be spread through the atmosphere. And while N95 masks are not 100% effective at preventing all respiratory viruses, they are much more effective than a regular surgical mask. As per the CDC , N95 masks can filter at least 95% of particles 0.3-microns or larger (at test flow rate 85L/min NaCL), such as the respiratory droplets that contain the virus that causes Covid-19. Such particles ARE larger (0.47 microns) and the filtration requirements of N95 masks are effective. In addition, studies have shown that N95 masks are 6x better at reducing COVID infection when compared to surgical masks.
N95 masks are known as the gold standard when it comes to personal protective equipment (PPE). When purchasing an N95 mask, its important that it not be effective at filtering out microscopic particles, but that it also be comfortable to wear in terms of breathing resistance. Thus, we recommend to choose an N95 masks with a lower pressure drop or air flow resistance to ensure you can breathe easily and wear it for an extended period of time. 
A KN95 mask is very similar to an N95 mask. It works in much the same way, filtering out unhealthy particles to protect the wearer. The main difference is that KN95 masks are designed to meet the Chinese standards for respiratory protection, while N95 masks are designed to meet the American standards for respiratory protection.
More specifically, KN95 masks generally use an earloop attachment method whereas N95 masks use an over the head strap attachment. The over head attachment strap of the N95 mask is generally considered more secure and well fitting than the over the ear attachment of KN95 masks. H